I had a great Labor Day weekend, the store was quiet and I got a lot of house work done, and then worked on my next great line of family recording documents.  Today I am writing up more consise instructions for how to use the files, as they are getting bigger with every new release. I am preparing to offer larger files that allow more control over the output, but it requires user to have appropriate software to edit. I am attempting to have both options for sale in my store. 
I tested my next style of pedigree charts. I printed it but forgot to leave the white edge for the frame, and bought a really cheap frame at Walmart for $15. This is a crude picture with my cell phone, but it is very exciting!  I have removed the lion in the crest to make room for the member names, as it is a his and her family tree. Each section is a different shade. There is also a custom title option using my styles, or a PSD document. I'm working on the details for that option.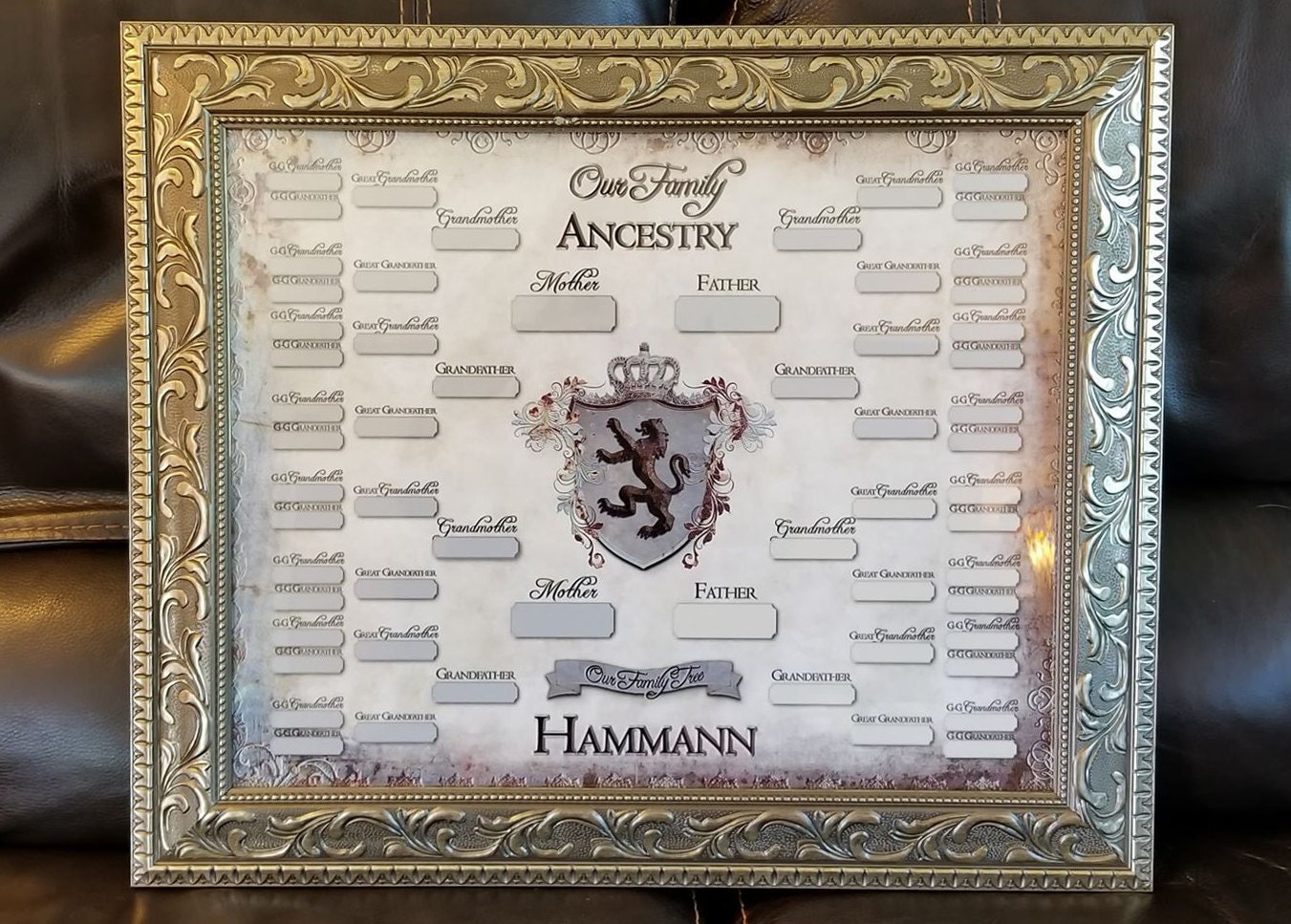 I also changed the banner to Mr. and Mrs.. The final document is ready to be packaged up to sell, possibly today!
Thanks for stopping in to see what's happening behind the curtain!
Record it Today -  Pepper